Home
International School of Hydraulics
We are pleased to inform that Springer has just released the book: "Hydrodynamic and Mass Transport at Freshwater Aquatic Interfaces" with our papers from the XXXIV International School of Hydraulics. Both printed and electronic versions are now available on the market (see more).
Find the ISH on:




to be informed about the latest news.
Circulation - the newsletter of the British Hydrological Society have published an article about our last conference.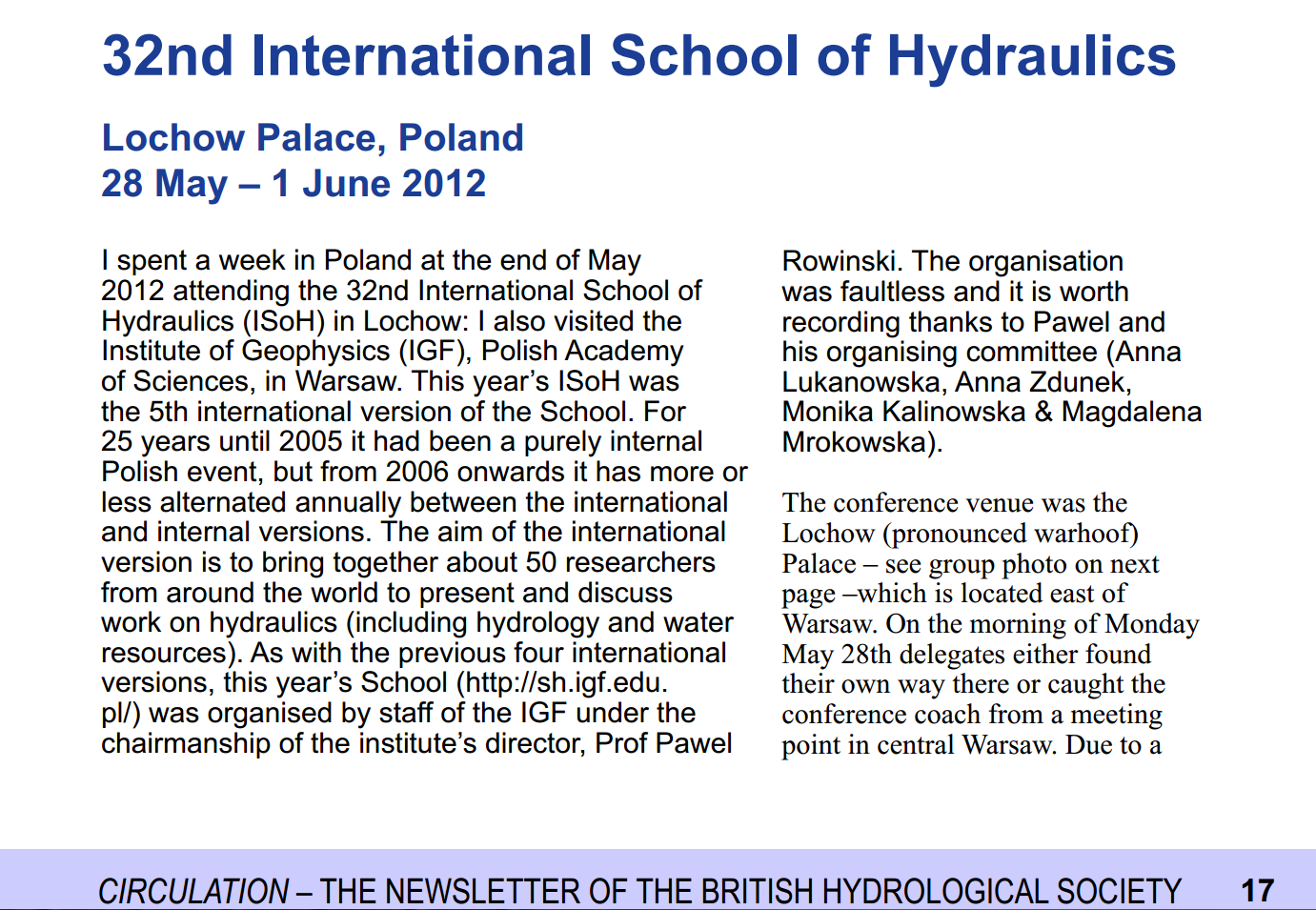 See more:
Circulation - No. 114, Published: 21/08/2012, Author: Steve Wallis, Heriot-Watt University