Conference Program
General Program *
Download here: Detailed Final Program Presentations Abstracts


Please Click to enlarge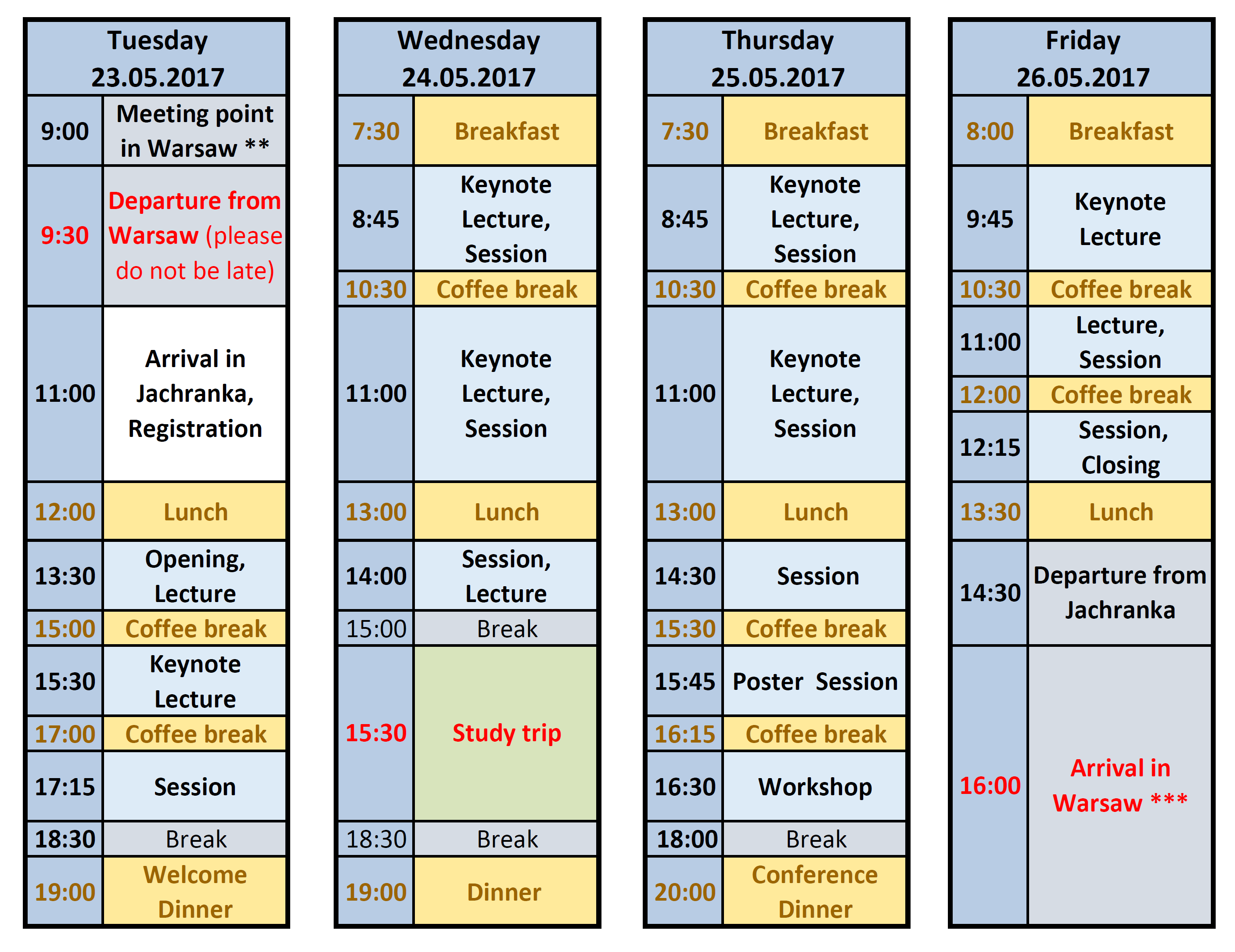 * Please note that this is a preliminary program and subject to change prior to the conference.
** We will organize the transport from Warsaw to Jachranka (Windsor Palace Hotel) on Tuesday morning and from Jachranka to Warsaw on Friday afternoon. The meeting point in Warsaw will be about 9:00 a.m. on Tuesday (23.05.2017). More details will be available later.
*** Approximate time of arrival.

Please inform the ISH secretariat: sh@igf.edu.pl, that you are interested in transport either one way Warsaw-Jachranka or Jachranka-Warsaw or both directions.

The bus journey from Warsaw to Jachranka (from Jachranka to Warsaw) will take approximately 1.5 hour.