The next International School of Hydraulics will be held in Łąck near Płock, Poland on 21-24 May 2019. For further information visit the NEW conference webpage: https://sh2019.igf.edu.pl/

We are pleased to inform that Springer has just released the book: "Free Surface Flows and Transport Processes" with our papers from the XXXVI International School of Hydraulics. Both printed and electronic versions are now available on the market.

Photo gallery: Opening, Conference Photo, Study Trip, Conference Dinner, Sessions

International School of Hydraulics
Who should attend?
We encourage everybody interested in any aspect of hydraulics to participate in the School.
Young Researchers benefits:
reduced registration fee for students,

sessions co-chaired by young researchers,

opportunity to interact with top specialists in the field.


SH2012 SH2010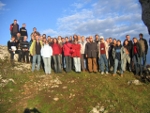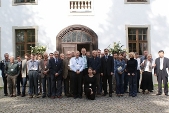 SH2007 SH2008 SH2006